The act of allocating syllables "steps" of the scale, started in ancient India. Thousands years later, the Archbishop of of Seville amid the 6th century bemoaned that "Unless sounds are remembered, they perish, for they cannot be written down." A Benedictine priest who was also an ace of music, Guido d'Arezzo set to work to keep such a significant number of consecrated tunes from being lost.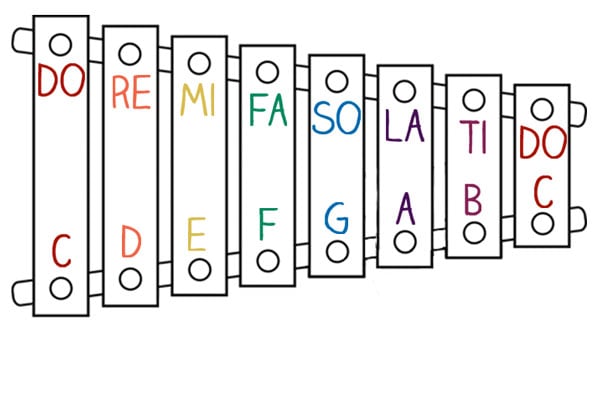 Guido knew about solmization, and noticed that the most of the Gregorian chants well known at that time could easily be learned by singers in the event that if they could see the tone progression up and down the scale, and associate it with the sound. He doled out the notes of the scale—C, D, E, F, G, A, B, C—a syllable: Do, Re, Mi, Fa, Sol, La, Ti, Do. (We recognize what you're considering: Yes, it really is SOL—it's customarily composed that way when the tonic notes are spelled out, and frequently alluded to as the "sol-fa scale" yet that last L is difficult to hear on account of the LA that takes after.)
The sounds Guido picked weren't just random, they originated from "Ut Queant Laxis," a well known hymn of the middle ages that was chanted for vespers. Each succeeding line of the tune began one note higher than the preceding one.
Guido utilized the principal letters of each expression of each line: UT queant laxis, REsonare fibris: MIre gestorum , FAmuli tuorum: SOLve, and so on. In the long run, "Ut" was considered difficult in pronouncing and was changed to "Do."
When you are familiar with the notes to song, you can actually sing anything!