There has been so much fuss on the internet concerning Naira Marley's currently trending dance; "Soapy," with many mixed reactions going the way of the singer and the dance. Many listeners and followers of music have termed the dance a ridiculously abominable form of art as it absolutely tries to find some sort of appeal for masturbation while others have accepted that it is just an ordinary dance which is not channeled towards negativity but just to help widen the music trade and influence of the singer.
Well, I have decided to make known my opinion on what I feel about the dance and I am going to be quite spontaneous.
I would like to laud Naira Marley's bravery on the fact that he put it upon himself to be innovative and try to switch up the game a little bit with the invention of the new dance which is already travelling far and wide. In a music industry that has grown to be really competitive, I find it excusable if an artiste falls victim of intimidation and try desperately to thrive within the advocacy of sanity and legality.
I wouldn't be sending too much blames the way of Naira Marley like a lot of people have been doing and this is because he is into the work of art (which there is no defined way to it) and trying to survive at the same time.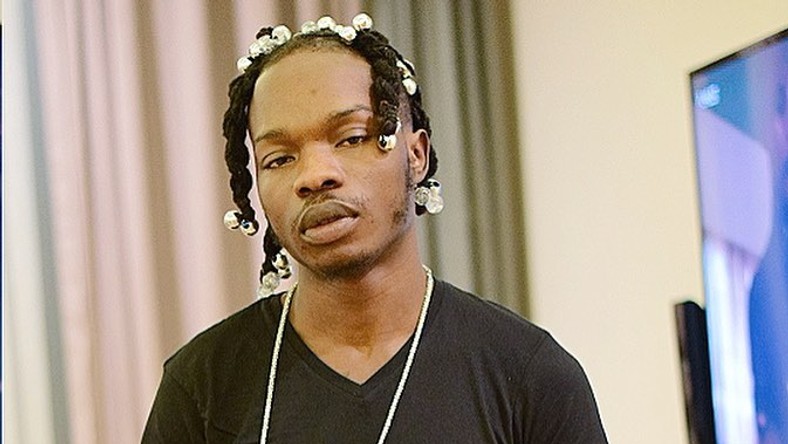 Human beings wake up every day to grind and hustle so hard in order to fend for themselves and their families in which Naira Marley is no different. With "Soapy" which to my knowledge is not condemnable under the law of the Federal republic of Nigeria, Naira is only trying to stay relevant in the industry and make sure he milks at best the attention and lime light he currently is enjoying.
Therefore, I feel if we are going to be castigating and persecuting anyone regarding "Soapy," it shouldn't be Naira Marley but the persons who have seen the dance as an opportunity to express their immorality, ill-sexual profligacy and licentiousness.
Naira Marley released "Soapy" and he accepts that responsibility, but he certainly cannot be responsible for what you make of the dance. Just like the way the person who invented a gun wouldn't be responsible for what you do with it.
When Naira Marley introduced the dance, he made a gesture towards his man-hood which under some sense of decency could be criticized but he never did with his trouser and underwear pulled down while he fondles with his bare 'rod', why then have people gone overboard, dropping videos on the internet fondling with their private parts while their trousers and shorts are being dropped in the name of dancing "Soapy?" Naira Marley never said anyone should dance "Soapy" inside the dwelling of the most-high (church, mosque…), why have some unreasonable and wayward persons decided to do the dance there?
Could I spot a difference between the "Soapy" dance and a woman who flirtatiously wobbles her bum (twerk) on the dance floor? Absolutely not! When a woman shakes her bum in a way of vibing to a particular song, she gets praised, but once she does that in a church or a mosque, she gets ripped-apart. But also if she does the bum-shaking without wearing her pant and drops it as a video on the internet, she gets criticized which has made me decide on putting these two ("Soapy" & twerking) in the same bracket.
I am a very sociable person and when I go to the clubs or parties, I would dance "Soapy" and dance it very well in the most decent manner within the strict confines of fun. But because I know the difference between what is right and wrong, I wouldn't go to church on a Sunday morning and decide that I would be dancing "Soapy" just like a woman who is decent should not go to the presence of God and be twerking.
Conclusively, I would admonish every young persons and the sociable-old to be decent, modest and controlling when it comes to expressing their "Soapy" skills. In terms of the location where they do it, regarding how they do it and also in the presence of who they do it. Decency and being reasonable is key in upholding morality which helps our society grow, develop and enjoy the dividends of sanity.
Meanwhile, in a move to remind you again that I am not absolving Naira Marley of all blames regarding the appalling actions "Soapy" has propelled amongst the youth, as though he thought creatively, but he could still have thought creatively better…however, most of the attention and focus should be on the recipients of the dance not the creator as he is only trying to survive.
Written by Taiwo Oluwafemi
Twitter: @neefemie
Instagram: @neefe_nawti