Name: Wasiu Ayinde Adewale Omogbolahan Anifowshe
Changed name: Wasiu Ayinde Marshal in early 90's
Popularly called: K1 De Ultimate, KWAM 1, K1
Birth: March 3, 1957
Place of birth: Agarawu, Lagos, Nigeria
Origin: Ogun state
Wasiu Ayinde is a veteran Nigerian fuji musician and is probably the eldest in the fuji industry today. The musician has been in the fuji scene since its early arrival. Although he did not start the fuji movement he was one of the early birds that made fuji music widely accepted and transformed it, today we refer to him as the king of fuji
Ayinde Marshal started out in the industry in the early '90s and within and outside the music industry, he is a very influential personality. He discovered his passion for music at a very tender age, and at the age of 15, he had won lots of local music competitions. His parents initially didn't like the idea of becoming a musician, Ayinde continued to be a singer till he became a band member of one of fuji pioneer Ayinde Barrister the Supreme Fuji Commanders
After years of serving under Ayinde Barrister,  Wasiu sought the permission and the blessing of his boss to begin his career as an independent artist. He later adopted the name Ayinde from his boss.
The first album by Ayinde Marshal titled 'Iba' was a big hit in 1980. he followed up with another album titled Iba 'Talazo 84' which was one of his most successful album in 1984.
The singer has gone ahead to release many songs and studio album to his name with more than 50 albums with live performances that are not on record. He has won several awards to his name and has been given a lot of chieftaincy among the Yoruba tribes of Nigeria.
Wasiu Ayinde is a father and is known to have about 38 children from different women. The number of women he is married to is not known but the singer is a self-confessed polygamist. Some of his chieftaincy titles to his names include:
Badabarawu of Ogijo in 1985
Ekerin Amuludun of Ibadanland in 1986
The Oluomo of Lagos in 1999
First Mayegun of Yoruba Land 2020,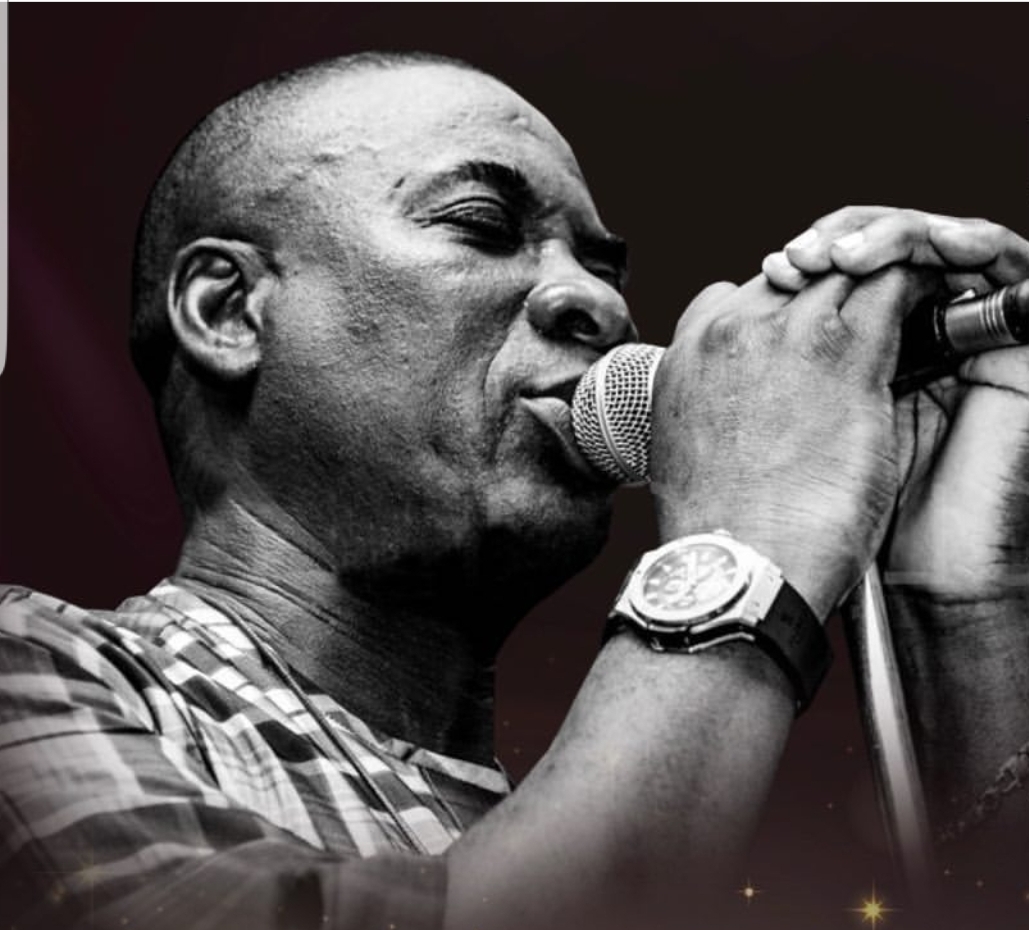 Musical tour
K1 De Ultimate began his global tour between North America and Europe in 1986 and performed at Hammersmith town hall London in 1987. That was followed by New York city, United States with full Talazo Band on Sep. 28 1990, London Yuppie 1 & 2 Nights 1991/92, European Tour 1995, Berlin 1997, North America (USA & Canada '98), Canada 2000, and USA Tour 2003. He has continued non-stop touring annually since. In 1995 he delivered the first Fuji performance ever at WOMAD Festival. He is also the only Fuji musician to perform at Troxy, WOMEX and SOB's.