Consistency, hard work and prayers have been the combining condiments responsible for the positive turn around in the life of Ace producer Fresh VDM.
Prior to receiving the prestigious The Beats Award in 2019 for Producer of the year., Fresh have constantly battled with decisions that will either make or break him, but as fate will have it, he will have almost nothing to regret considering all the heights he has managed to attain within a considerably short period of time.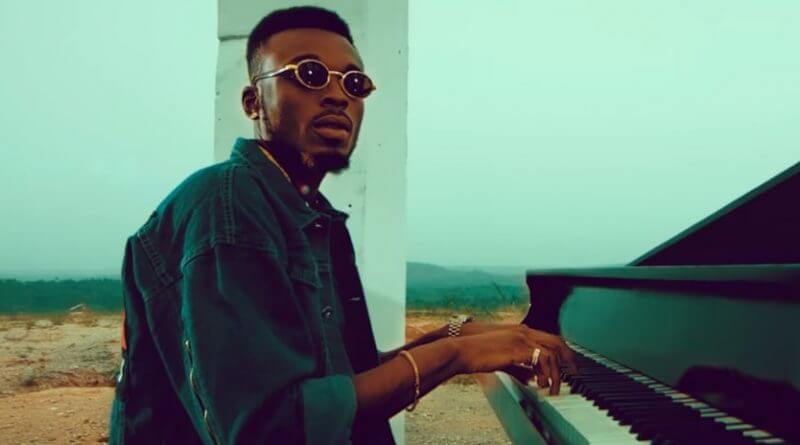 Born in the west african francophone country of Togo, he started off by developing his keyboard skills amongst other instruments, playing in churches while mustering inspiration and building creativity by getting himself accustomed to the african sounds which he will later improve on using his expertise, making it a versatile sound that will today be internationally accepted. Nigeria obviously would be the best place to explore such talent and market so when he moved back with his parent to Nigeria in the year 2000, he kicked off in his quest to make good music., teaming up with great minds amongst which is Dremo who would later join the Davido team and open the channel up for greater things.
Equipped with top notch humility firmly backed with a knack for perfection, Fresh has successfully and distinctively produced tracks that have set him aside amongst his mate and have placed him on a whole different level. The speedy acceptance he has enjoyed coupled with top class music productions from his stables within a short period of time is a prove that a rare gem is on the verge of dominating a highly competitive market.
One of his major hits that really made a breakthrough was FIA by Davido. The track came along sweeping through the market with unmatched acceptance rate that had even international stars like Drake professing their love for the song while dropping a lot of positive reviews, the song hit 20 million in two months on youtube.
His accomplishments have not derailed his consciousness towards creativity as he has gone ahead to incorporate what we would call the western african loop which was vast becoming very monotonous in recent times into a totally new idea which can be pointed out as a Fresh sound. Turn out? Distinct and unique sound. It is no gainsay that these may all add up as to the reason why he has become the favorite amongst many and top producer in a label as huge and as versatile as the DAVIDO MUSIC WORLD WIDE.
Source: Tobivibes