Street pop act, Slimcase worked hard before becoming a force in the music industry, he has no singles to his name before stardom but he rode on the tide of musical collaborations to attain the new voice of the street title. Slimcase would be hoping to tarry longer the 'Shaku Shaku' trend with the release of his debut song for 2018 titled " Otunba Lamba" especially now that the trend is all over the country.
A large chunk of the 'Shaku Shaku' success can be attributed to the self acclaimed Otunba Lamba, though not just him alone but he played a pivotal role in commercializing and also getting people to accept the trend. Today, he has succeeded at penetrating the music street populace and the thing that continues to bust our heads about what Slimcase did was the fact that he had no music single to his name (atleast at the time). His unusual style and application of the Shaku Shaku sound later put him in the grace of notable musicians like Wizkid, Tiwa Savage and D'banj.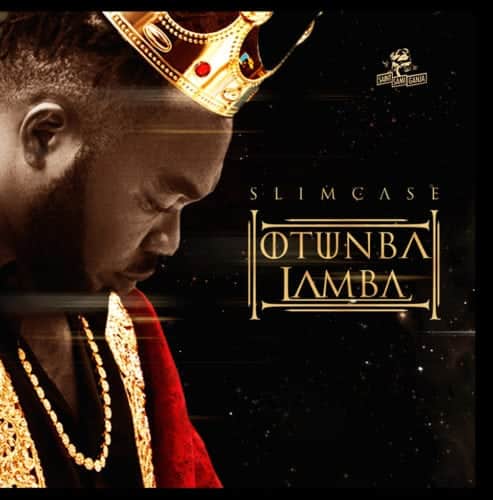 With every artistes hoping to join the 'Shaku Shaku trend, Slimcase is the star factor required to make it a hit and catch the audience attention. Being that he had finally found his industry big break, it was only logical that he would continue to cash out on the influence of these music features. Still, we wanted the genius of only the lamba master on a full-length track, which however seemed far-fetched at that time, so we made do with what he could give while earnestly anticipating his raved link-up with Starboy. But as it is now, it appears that the original trend setters seem to be done with this Shaku Shaku thing.
The biggest benefactor of this trend are Wizkid and Olamide in particular. They milked the life out of it – for the while it was the intoxicating sh!t –  but are now back to making the kind of music they became popular and madly celebrated for. Of course the Shaku Shaku trend wasn't going to tarry any longer; when the originators put in the initial work and then went a chilling? The only thing left now is the fact that you can do the 'Shaku Shaku' (dance) to any song as is the case with Mayorkun's Bobo and MC Galaxy's Fine Girl. They however do not have the musical vibe, which is the debate here. Slimcase and his other pioneers should have done better to sustain the trend, which is why I think having to drop 'Otunba Lamba' at this point is a late call of action. I think it is a desperate attempt to keep alive and plausibly salvage whatever's left of an eluding trend. Especially now when songs like Fake Love, Assurance, Kana and Jogodo are topping the charts, buttresses my point on how much we have gravitated away from the Shaku Shaku vibe.
Another part is that 'Otunba Lamba' shows Slimcase at his usual best. Yes it is his best of course, but it has now become his usual. And that's not so much a good thing giving the situation of things presently. We can't settle for usual anymore because we're already moving on from it, which alludes to the fact that the Shaku Shaku trend is going, and it is going fast (let the world cup just end first and you'll finally see what I'm talking about). So regardless of how this new jam bangs hard, we just cannot stay oblivious to the fact that this Shaku Shaku seloquesence is gradually being relegated to that place where it becomes another point of curation in the historic timeline of Nigerian music activities, unless Slimcase and his co-horts have more (than just Shaku Shaku) to give.
Written by Jim Donnett
@jimancipation