"Monsters You Made" takes number 12 on Burna Boy's new album "Twice as tall" featuring Chris Martin, . The song may contain deeper meaning than just what it seems and it seems the Award-winning Artiste is using his little space to send a message to the government and 'leaders' that are highly placed.
The intro to the song has the lyrics
"If the government refuse to develop the region
And continue the marginalization and injustice
The youths or the next people coming after us
I think will be more brutal than what we have done"
The singer warns 'leaders' to be careful of the action and decisions they may be taking right now because sooner or later a revolution is coming.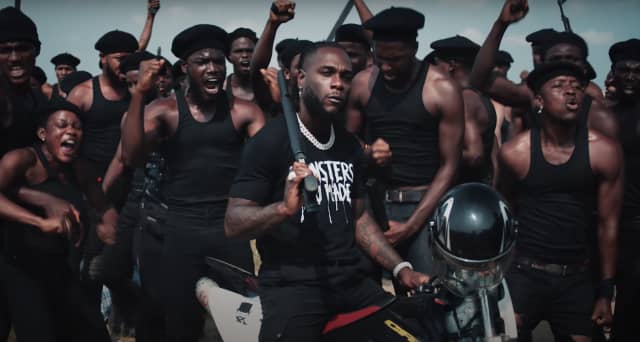 "Monster you made" signifies that those in bondage will one day break off and become wild than what you can control. So the government needs to watch out because "I am what you have made me become"
The video to the songs depicts the singer lead some group of people as an activist armed to fight against corruption and injustice
The Genre of the song is tagged: Afro-pop, Alternative, Reggae
Produced by Leriq
Video Directed by JM Productions
Released: 2020
Duration: 3 minutes
Listen below