Music lovers and fans has for long be waiting for a Wiz-Kiz collaboration. It started to feel like it would never happen at some point, like those thoughts that we imagine but never get to experience. It was like a holy grail.
In the fans head, a Kizz Daniel composition and a Wizkid finishing touch sounded perfectly okay. They imagined it to be more than just a hit song, more than just a chart-topper but a material to reference in the future – in the days when Wizkid and Kizz Daniel would be spoken of as legends; and their exploits spoken of in lore talks.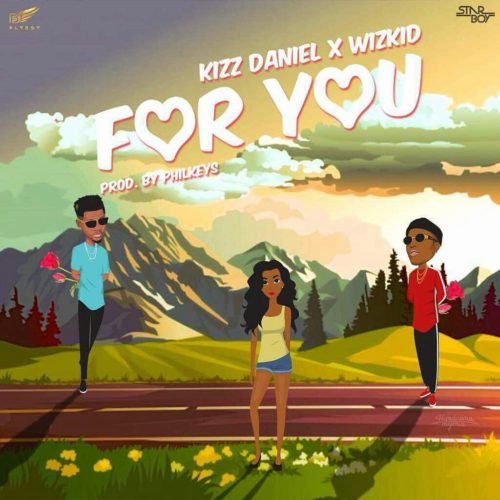 "For You" is a super pack of surprises, from the sound to the theme and the general concept. Any of the trendy commercial sounds could have been adopted but the duo went for a less energy-demanding and more groovy sound template that allows the song simple melodies and a good bounce pattern such that it creates an atmosphere for passion and pleasure.
It's almost like Come Closer all over again but for the theme that's more emotive and the verbal expressions from Kizz and Wiz that sound more like the truth. Love feels so painless and assuring when it is professed as Kizz did, especially when promises are made. "Baby please don't make me choose between you and my goons/Omo I will go for you," are words that can plant faith in the heart of even the most doubtful lover. If anyone would take your girl from you forever, it's Kizz Daniel. He knows the right words to feed a hungry heart.
With all of the beautiful elements of For You, it isn't what many would have imagined for a Wizkid-Kizz Daniel duet. It sounds like something Drake would put out. It is more western than Afro-pop tuned. It could have been a fast-tempo pop material like Yeba or a song full of vibes like Soco but no, it is basically groove and bouncing pop sounds which might be the reason some fans'd struggle to tune to it. But works of art stuffed with surprises and veiled beauty are known to grow in essence and it wouldn't be much of a surprise if For You turns out to have such effect, even on people who had initial doubts about the song.
Written by Oluwatobi Ibironke
@ibironketweets