Thinking we have seen it all, Davido finally showed us we have not seen that much by giving us an experience we can never forget… How did he do that? Davido reunited the Mo'Hits crew and invited them to come perform almost all their hit songs at the 30 Billion Concert that took place yesterday, 27th of December. The famous boy band that are now men performed hit songs from Booty Call, Pere, to all the hit bangers you love Mo'Hits for.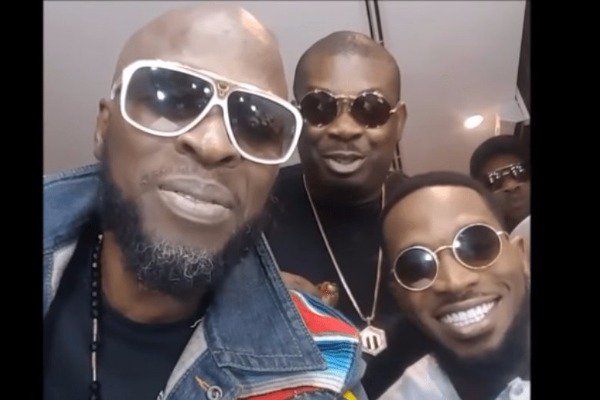 Davido had announced he had a surprise and majority of the crowd were expecting him to bring Peter and Paul on stage, because hey, those are the recently embattled group that we know about until he shocked everyone and Mo'Hits hits us all with their classics.
This is the first time the Mo'Hits crew would be performing together five years after their split in 2012 and bringing them together has not been an easy task as Davido revealed it took him 2 months to get them together, the them which is comprised of D'banj, Dr. Sid, Ikechuklwu, Wande Coal, D-Prince and "Its Don Jazzy again!"
In his recent Instagram post, Don Jazzy was seen with some of his Mo'Hits crew comprising of D'banj, Dr. Sid, and Ikechiukwu as they play around singing American group Boyz2Men song. Accompanied by this video is a post by Don baba Jay saying;
Compliments of the season with love from Boys 2 old Men. 😁😁😁 hehe 🙈🙈 @official_ikechukwu @iambangalee@iamdrsid #OneLoveAfrica#BackFromBarbados #LeftRihannaThere 😜  
This is one nostalgic feeling that you will never forget because it reminds you of how far Nigerian music industry has come and how grown Davido is, going from engaging in beef to resolving beef. This is a big win for OBO and we are loving him for this and the good show he gave us last night.
https://www.instagram.com/p/BdO40k6jmKX/?taken-by=donjazzy