The beef between Davido and Burna boy how did it all start and where is this heading to?
The internet has been filled with a lot of videos that claimed Davido and Burna Boy allegedly had a clash at a club in Ghana which had left fans confused. Davido was said to have left the club in anger while it was said that Wizkid was also in the same club but didn't get himself involved.
We don't know the fact about the story because there is no verified proof that the two actually fought at the club but we know for sure that there has been a long term beef between them since 2019, they have both been sending themselves coded message which their fans can easily interpret the beef between them.
Before now, Davido and Burna boy was cool and had a long-standing friendship while the two celebrated their musical success and even hang out together. The beef allegedly began after Burna Boy's album 'African Giant' was nominated for Best World Music Album at the Grammy award and was even congratulated by Davido for his nomination.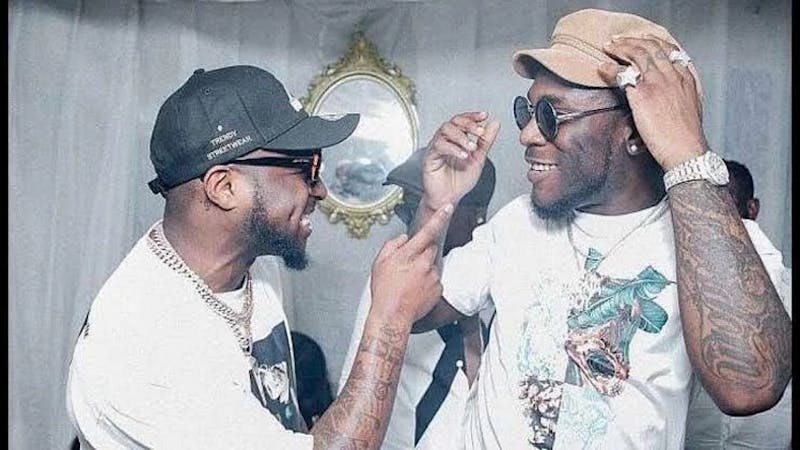 Burna Boy didn't win the award as he lost to his South African counterpart Angelique Kidjo many of his fans were proud of his achievement. Though it seems Burna Boy was too happy about his musical breakthrough while to some it seems he was becoming proud. He even called himself the African Gaint, a Twitter user questioned his achievement by saying that his success was handed over to him
Burna Boy responded to the Twitter user in his now-deleted tweet that no one paved the way for him and even took shots at his peers that no one in his industry cared. This didn't sit well with many Twitter users while some of his fans agreed that he made it on his own.
Fast forward to 2020, Davido started anticipating his 'A Better Time' album which was set to be released in July 2020. Ironically, Burna Boy posted a black screen with the message, "JULY will be very funny, and I shall laugh accordingly" on social media, which to many suggested that he ridiculed Davido's album which was to drop in July.
It was around that period a picture of Wizkid and Davido captioned 'two goats' went viral which Davido tweeted and capped it "The 2 greatest of all time! No cap"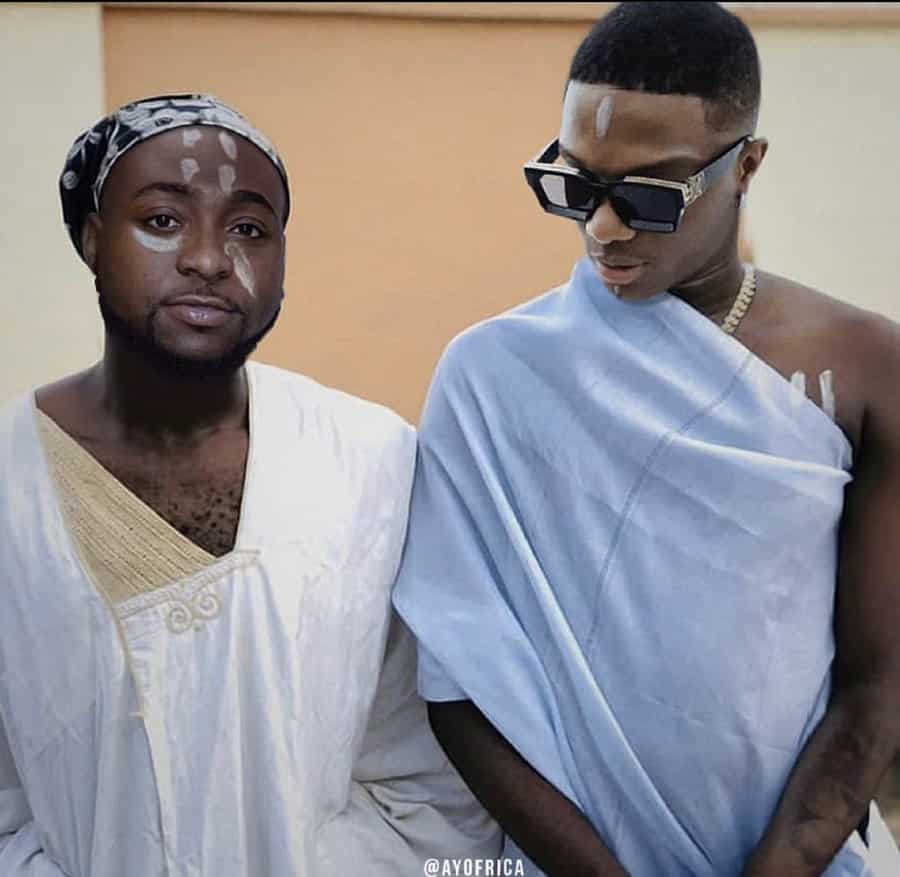 This didn't seat well with Burna Boy as he wasn't referenced in the picture and he sent a coined tweet which many believed it was directed at Davido. He tweeted "you cannot play football, everybody knows you cannot play football and you are an embarrassment to the team. But your daddy bought the football team". which claims that Davido's owes his achievements to his billionaire father.
Also many believed that his 2020 song 'Way Too Big' was a diss track against Davido. Although Burna Boy never mentioned Davido's name in his track. Davido responded to his diss with his hit single 'FEM' where Davido clearly directed his diss at Burna Boy. He also didn't mention Burna Boy but called 'Odogwu'. Everybody knew that Burna Boy calls himself Odogwu and 'Like to Party' happened to be one of Burna Boy's song.
This had been the culture between them till the alleged fight at the club which we are still yet to see proof that they actually made moves on each other. Obviously, the two are still not on talking terms there has been a lot of mixed reactions from their fans. where is this battle heading too and is this healthy for the Nigerian music industry?