When you listen to artistes who have good and dope jams but hasn't made a big name in the society and has not received the merit, recognition or praise it deserves, you literally know He/She is Underrated. From the flavour of their melody and the momentum they give you in terms of inspiration, body movement, pleasure etc, you'd crave for more of their singles and albums. Not only in Nigeria do we have them, but every country has its trivialized singers. Below, we shall get to know a few of these precious gems.
1. Brymo:
Ọlawale Ọlọfọrọ popularly known as Brymo, born 9 May 1986, is a Nigerian singer, songwriter and composer. He started recording music in 1999 as a teenager. He signed a record deal with Chocolate City in 2010 but was accused of breaching his contract with the label in 2013. Brymo has a son named Waju Ashimi who was born on the 27th of March, 2015. His music is a mixture of Fuji, R&B, Pop and Rock. He said his music can easily be called Pop due to its ability of getting across to the people. Brymo has released singles and albums like Ara, Good Morning, Go hard and Brymstone, The Son of Kapenta, Tabula rasa, Klitoris, Oso etc respectively. Brymo has contributed heavily to the music industry, introducing powerful lyrics with good beats. Brymo is surely one of our favorites artistes.
2. Johnny Drille
John Ighodaro professionally known as Johnny Drille, born July 5, 1990 in the southern part of Nigeria. A singer and songwriter. His career came into spotlight when he released a cover of "Awww" by Di'ja. He is currently signed to Mavins Music. John hasn't only released a cover of Di'ja but many other intriguing songs like "Wait for me", "Romeo and Juliet", "My Beautiful love", 'Finding Efe" and the likes. He's satisfactorily a top-notch alte and country music singer. Johnny Drille is unarguably a fitting singer and definitely had been awesome in his career.
3. Ceeza Milli:
Ifeanyi Charles Bosnah with the stage name Ceeza Milli, a multi-talented Nigerian artiste and music producer , previously known as "Efine". He is known for creating different tastes of melodies and his mermerising hook in songs. His eccentric fusion of RnB and high-life mixed together has made him a unique gem. But irrespective of these abilities and sincerity to his art and obvious talent, he isn't as patronized as he should be. As time goes by perhaps…
4. Nonso Amadi:
Nonso Amadi is a Canada-base R&B singer and producer from Nigeria who grew up in Lagos, Nigeria. He began his music career in 2012 while attending Covenant University where he received a BSc. in Chemical Engineering. In September of 2015, he released his first body of work titled "Alone EP". Few months after he put out a hit single known as "Tonight", his most successful piece of work to date. Nonso, a self-taught producer and songwriter who makes it clear that he draws his artistic inspiration from genuine moments of emotions such as heart break and pleasure which makes his songs sound more pleasant to the hearing.
5. Blaq Bonez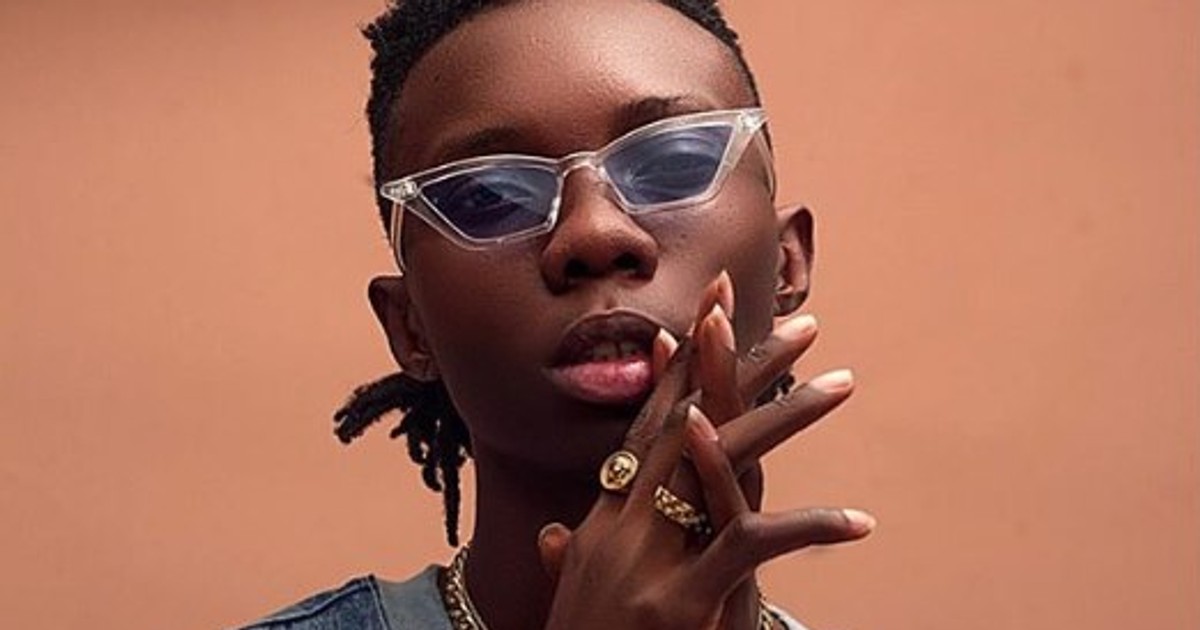 Self-acclaimed Best Rapper in Africa, Akumefule Chukwu-Emeka, popularly known as BlaqBonez is a Nigerian rapper. He came into limelight in February 2012 after winning Terry tha Rapman's zombie competition. Five months after winning the competition, he released his first single titled 'Stronger' off his 'Hip Hop in Blaq Mixtape'. He also made the list of 5 Rappers on the hiphop radar in 2016 by Talkglitz and also Ten rappers to watch out for in africa by opinion polls. 2018 was a very active year for the artiste as it saw him further rise and solidify his status as a rapper with content, his album was highlighted by Soundcity as Album of the Year alongside Burna Boy's "YE" and M.I's "Rendevouz" among others. Blaqbonez cites M.I Abaga, Terry That Rapman and Mode 9 as the Nigerian rappers who inspire him and he's seen as a top rapper in the coming years.