Before the arrival of music talents like Wizkid, Davido and 2baba, there were other notable musicians that rocked the musical scene years before and after Nigeria's colonial emancipation from Britain. Amazingly, the songs they dished out are rendered evergreen as they continue to resonate in the minds of many people.
Listed below are 5 of this musicians who made their mark in the sixties and even up till this day.
Stephen Osita Osadebe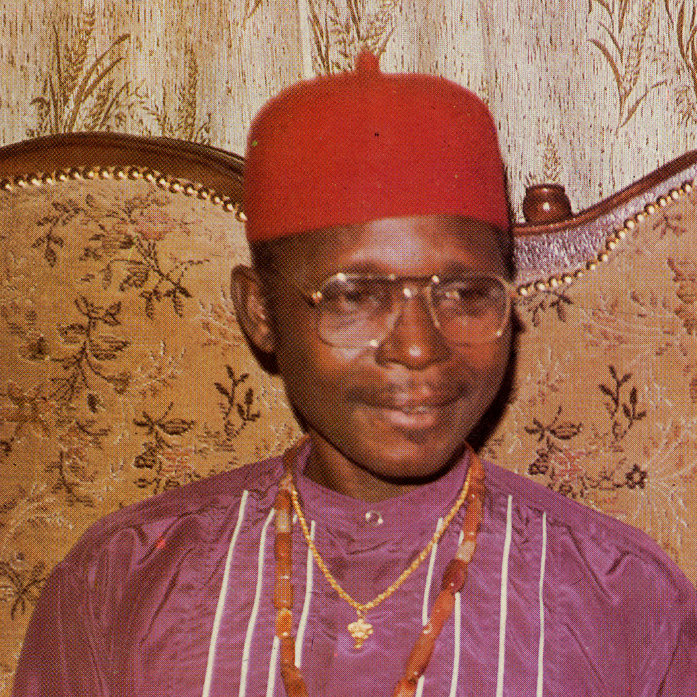 Chief Stephen Osita Osadebe, often referred to as just Osadebe, a Nigerian highlife musician from Atani. His career spanned over 40 years, and he is one of the best known Igbo highlife musicians and king of highlife music. His best-known hit was the 1984 single "Osondi Owendi", which established him as a leader in the highlife genre and was one of Nigeria's most popular records ever.
Prof. Sir Victor Uwaifo
Prof. Sir Victor Uwaifo is a Nigerian musician, writer, sculptor, and musical instrument inventor. He also served as commissioner for arts and culture in Edo State under the government of Lucky Igbinedion. Uwaifo is famous for his joromi music.
Christy Uduak Essien-Igbokwe
Christy Uduak Essien-Igbokwe was a Nigerian musician and actress. Called "Nigeria's Lady of Songs", she was known for her song "Seun Rere". Essien was the first female president of the Performing Musicians Association of Nigeria (PMAN), and the chairwoman and managing director of Soul Train Entertainment.
She sang in Igbo, Ibibio, Efik, Hausa, Yoruba and English. Essien's fluency in Igbo, Hausa, Yoruba, English and her native Ibibio gave her an appeal which crossed tribal lines.
King Sunny Adeniyi (KSA)
King Sunny Adé is one of Nigeria's most famous musicians. He became the worldwide icon of juju, the Yoruba praise music driven by the rhythm of the talking drum accompanied by Hawaiian-style guitar. After gaining local popularity during the '70s oil boom, when the Lagos elite invited Sunny Adé and His African Beats to spice up their parties, he started touring internationally in the 1980s, having been called "The New Bob Marley" by his agents. He was nominated for a Grammy twice, but never broke through on the world stage. Among world-music lovers, however, his fame is substantial.
Fela Kuti (Olufela Olusegun Oludotun Ransome Kuti)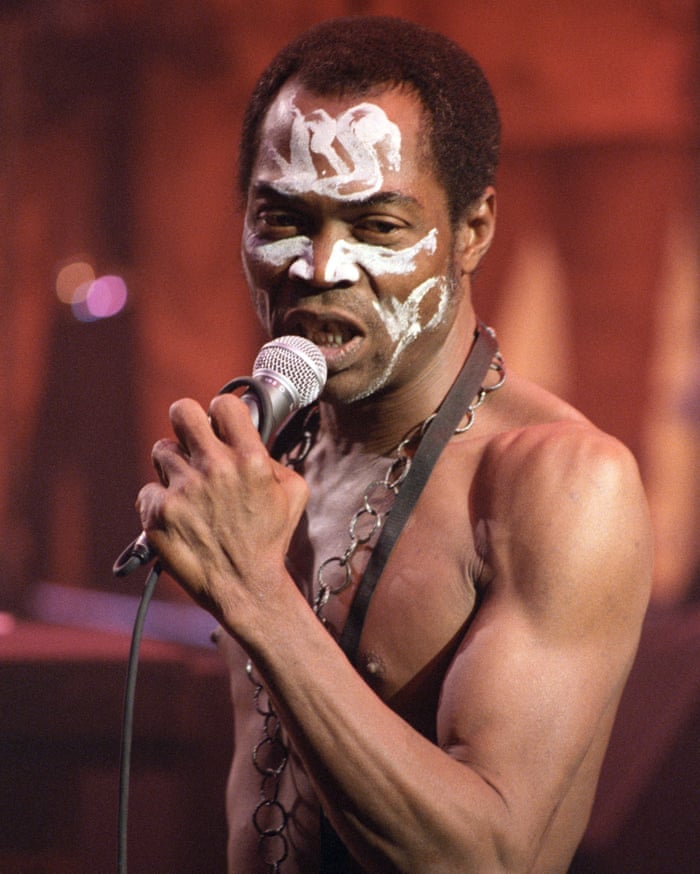 Fela was a Nigerian multi-instrumentalist, musician, composer, pioneer of the Afrobeat music genre and human rights activist. At the height of his popularity, he was referred to as one of Africa's most "challenging and charismatic music performers".
His struggles with the government distinguished him from other Nigerian artistes as he was in and out of prison due to his unconventional and uncompromising lifestyle. Interestingly, Fela did not call people to flood the street of Lagos to protest rather, he condemned the government with his hard hitting music whose lyrics appalled state authorities.
As his Afrobeat music was being suppressed in Nigeria, he gained international publicity while Nigerians continued to appreciate his music. The height of his musical craze took the life of his mother but this did not deter the carefree Fela.
Today, his music lives on as many themes he sang about are becoming reality in Nigeria as a result he his tagged a prophet by some Nigerians. Some of his songs include Zombie, Expensive shit, Water no get enemy and Sorrow, Tears and Blood amongst others. Fela is indeed an Afrobeat legend.