A number of top artists in the Nigeria music industry are known for having beef for each other and taking to social media to air it out.
Don Jazzy is a super-producer and he's had his own fair of beef in the entertainment industry. Whether he beefed someone first or vice-versa. Below are 5 artists that the Mavin Boss has fallen out with.
1. D'banj
D'banj and Don Jazzy are long term partner whom they both conquered and rose to the apogee of the music business in Nigeria under the defunct of Mo'Hits records.
The relationship between D'banj and Don Jazzy is so strong that no one could think that those two might eventually fall out someday. Surprisingly at a point where D'banj was trying to push his career to the next level and make himself an internationally relevant music act, things with his partner Don Jazzy fell apart.
The duo called it a quit and went their separate ways and kicking off two new labels on their own.
They have since settled and have been spotted at events together and fans have had the opportunity of also seeing them perform together, some of the massive hits they cooked together.
2. Wande Coal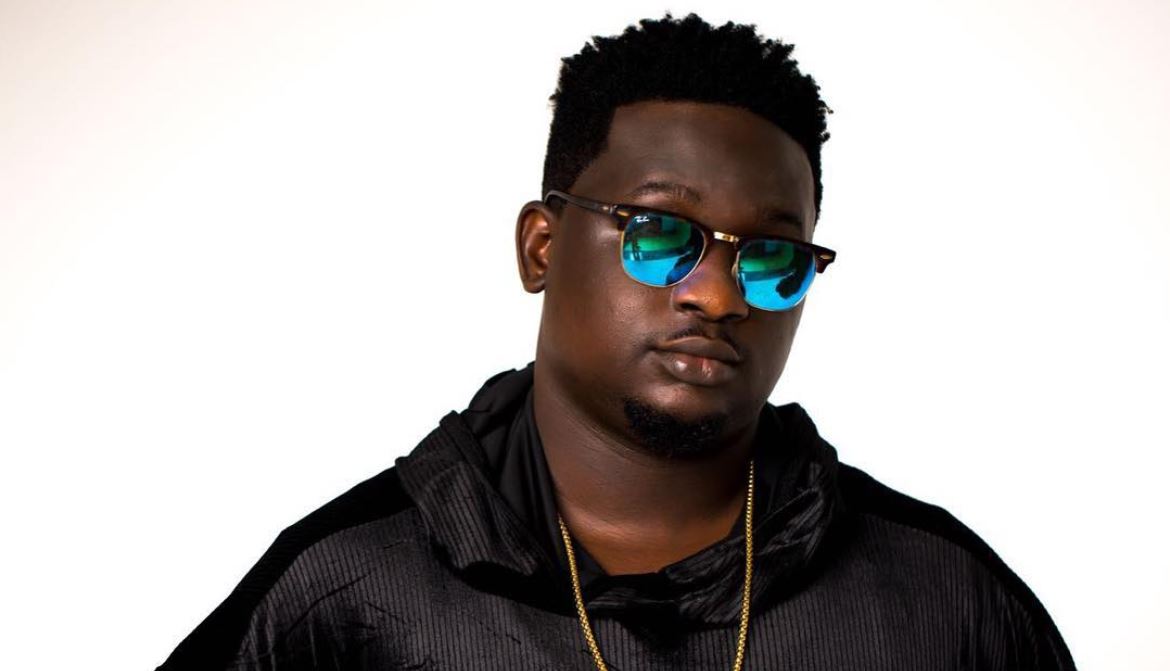 Wande Coal was then signed to D'banj and Don Jazzy's Mo'Hits records, but Wande Coal had to leave with Don Jazzy when the rosy relationship between the duo of them turned sour.
Wande Coal decided to leave Mavins Records at some point under what seemed like controversial circumstances. A few months later, Don Jazzy and Wande Coal fell out on Twitter when Don Jazzy accused Wande of stealing his song 'Baby Hello' and revealed Wande stole his intellectual property.
3. JJC
JJC was the leader of the biggest Nigerian band, 'JJC and 419 Squad' that rocked U.K some years ago. This group included D'banj, Don Jazzy, JJC, Kween and others.
Don Jazzy made D'banj leave U.K and come down to Nigeria where the duo became an inevitable force. JJC in several interviews threw tantrums at Don Jazzy and D'banj.
After a couple of years, JJC and Don Jazzy reconcilled and put everything behind them. They were both spotted at Mavin Records studio working together sometime in 2014.
4. Kayswitch
Kayswitch is D'banj's younger brother and when things fell out with D'banj and Don Jazzy and the Mo'Hit ship sank, Kayswitch was quick to leave with his older brother, D'banj.
Kayswitch while in Mo'Hits felt like he wasn't treated like he ought to be and took to music to diss Don Jazzy in a subliminal way. Some of the lines from his song includes:
1. "Won ri mi won ni pe mo sese bere, Bon se foju dimi mi o sese bere" – Saying Don Jazzy saw him and said he just started his music career when he joined mohit in 2004, and Don Jazzy looked down on him.
2. "Won ri mi won ni pe mo sese bere, se obo ni mi abi mo je ogede" – Saying Don Jazzy saw him and said he just started his music career when he joined mohit in 2004, Kay Switch replied saying "Does he look like a monkey or was he found eating banana".
3. "I Can Give You This, I can give you that" – Don Jazzy promising he can give him this and he can give him that but he didn't get anything from Don Jazzy!
4. "Emi Ni Dapo, Awon Angel Michael, Awon Tokunbo, Emi Ni Dolapo" – Direct translation "I am Dapo and they are Angel Michael, They are from abroad and i am mixed with wealth. – Kay Switch declaring loyalty to his brother D'banj whose first name is Dapo and Don Jazzy whose first name is Michael Claims he can provide it all, he is Angel Michael. Tokunbo means used product from abroad while he (Kay Switch) is Dolapo – A child mixed with Wealth.
Sources close to Kay Switch revealed that Kay Switch was not treated well while he was with Mo'Hit and he was never on Don Jazzy's list of artist to work on to release an album ever since he joined them in 2004. But looking back, Kay Switch doesn't actually have an official single under Mo'Hit except features.
5. Olamide
The last on this list is Don Jazzy's alleged feud with Olamide Adedeji, YBNL head honcho.
Don Jazzy and Olamide fell out over Mavin Act, Reekado Banks winning 2016 Headies 'Next Rated' act over YBNL's Lil Kesh which Olamide didn't find funny at all.
When YBNL artist, Adekunle Gold received an award for his song 'Sade' in the best alternative category, Olamide took the opportunity to air his disgust at why Lil Kesh wasn't given the award. Olamide's rant got so intense and Don Jazzy felt like Olamide threw tantrums at him.
Don Jazzy who was later presented with an award decided to reply Olamide's rant by calling Olamide and asking him to come and get the SUV, if he really wants it. The SUV comes with the 'Next Rated' category winner.
Moments later, Olamide went on Twitter and insulted Don Jazzy in the most unbelievable way.