Name: Sunday Adeniyi Adegeye
Popularly called: King Sunny Ade
Birth: September 22, 1946
Place of birth: Osogbo, Nigeria
Origin: Ondo state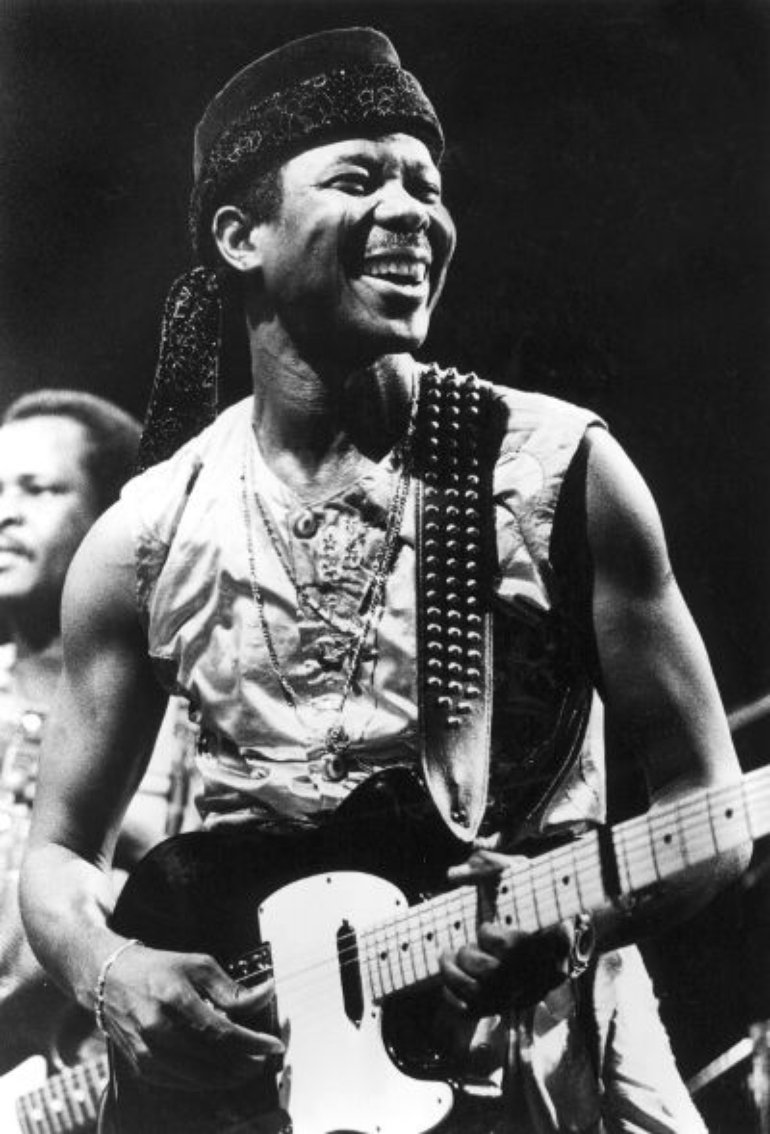 Chief Sunday Adeniyi Adegeye is a veteran jùjú singer, songwriter, and multi-instrumentalist. Hailed from Ondo state but was born in Osogbo, Sunny Ade was from a royal lineage his mother was a trader and his father was a church organist which was where his passion for music sprung. They were well aware of his passion for music.
As a young boy in his quest for more adventure, Adé left grammar school in Ondo City under the pretense of going to the University of Lagos. He had conveniently misinformed his parents that he was going to study at the university, but he quit school for his musical career.
He serves as a band boy carry instruments, playing drums and playing the guitar for semi-pro highlife bands in Lagos. His career began with the likes of Victor Olaiya's Federal Rhythm Dandies. After he left the group, he began his band in 1967 as his African Beats. Sunny Ade music was influenced by Juju pioneer Tunde Nightingale and borrowed stylistic elements from his 'So wa mbe' style of juju.
After becoming an independent label in 1970, he signed to Island Records in 1982 where he achieved musical success. He released his first international album, with the definitive title Juju Music, on the label, he also released two other international albums within three years: Synchro System (1983), nominated for a Grammy in the Best World Music Album category, and Aura (1984)
Sunny Ade is regarded as one of the first African pop musicians to gain international success and has been named one of the most influential musicians of all time. A self-taught guitarist, Adé was ranked by Spin magazine as one of the 100 Greatest Guitarists in 2012. He is a role model to several Nigerian hiphop artist like Adekunle Gold, Wizkid, Niniola and many others. He founded the King Sunny Ade Foundation, an organization that includes a performing arts center, a state of the art recording studio, and housing for young musicians.
In 2016, King Sunny Adé was honored during his 70th birthday where his vintage Fender Rhodes guitar, adorned with beautiful drawings by Victor Ehikhamenor, was auctioned for the whopping price of N52.1m ($145,000).
At 74, the King of juju music has not retired and he is still very energetic when he mounts the stage on his live performance. King Sunny Adé is a legend of Juju music