Nigerian singer Davido is one of the most influential celebrity in Africa. He is not just a singer, he is also the head honcho of popular record label DMW. The singer's career has been very successful as he keeps his label afloat and his music keeps topping charts. His hit singles always break the bar and he has a lot of fans which also makes him the lady's man.
As a celebrity, he always gets the attention of a lot of ladies and he has been spotted with a few of them. while some of his affair with his women are hidden some of his relationships got attention from his fans and preying eyes. The singer has good taste when it comes to his women, below are some ladies davido has dated
1. Funmi Aboderin
Davido and funmi had their romance story as far back as 2013. The singer suddenly introduced the beautiful lady as his girlfriend with a tweet while he was still in his former label HKN. He tweeted
"Beach tins with my baby and crew."
Less than a week, nobody knew what actually went down between them when he made another tweet
"F**k it I'm back on my single shit."
And that was all about the affair between them. They never spoke about their relationship after that.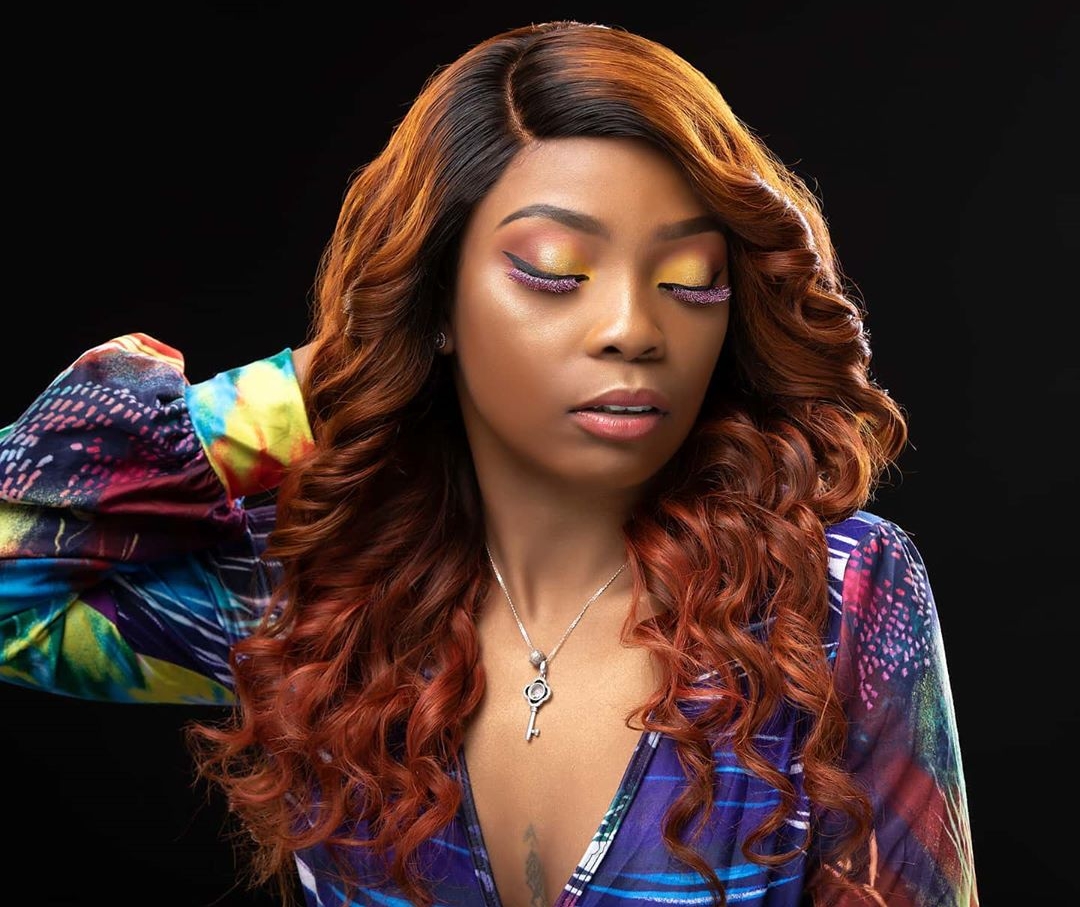 2. Stacey Brianar Brown (Pendo)
Davido reportedly had an affair with popular Kenyan model and public personality Pendo. It was said that their relationship started after they met at a nightclub in Kenya in the year 2013. It was rumored that the two spent the night together in his hotel room after his performance at the Boombata festival. Davido never responded to the rumor, Stacey confirmed that although there might have been a lot of false scandals about her and Davido, their night together was actually true.
3. Sophie Momodu
The affair between davido and sophie was in 2015 when they fell in love with each other. Sophie is the cousin of Ovation Publisher, Dele Momodu. The Abuja-based chick was known to be quite popular on the city's social circuit and the two used to hook up when he visited Abuja to perform.
Before things went awkward between them, she was pregnant for the singer. There was a lot of scandal surrounding the baby until Davido announced that he was now a father. They had Imade as his first child. They are no longer together.
4. Sira Kante
Guinean model Sira Kante and Davido were said to have met each other during one of his trip to the United States in 2015 and they got together frequently after the trip but this didn't last long after which the singer deleted every attachment to the model on his social media accounts. Although they are no longer in a relationship, the two chose to stay as friends.
5. Nish Kards
Ghanaian model Nish Kards was also in an affair with the singer. Although their relationship did not last the model posted many pictures of them together while they were dating. After things fell out between them, the model denied that they were ever in an affair.
6. Chioma Avril Rowland
In 2018, the relationship between Chioma and Davido became viral when the singer went public about their affair. The singer made a lot of public display of affection as far as featuring her in his music and lavishing a lot of money on her. The young lady was a 300 Level student of Babcock University when they met. After she became very popular, she allegedly dropped out of school and she gave to a male child for Davido named Ifeanyi. They are still in a Relationship now.
7. Amanda
At the least moment when everyone thought that Davido has finally settled down to become a serious husband with Chioma, the singer was actually having an affair with another lady in the U.S. Amanda and Davido met each other on one of his business trips to U.S. Although there is not much about her, she is reportedly based in Atlanta and that was where their affair started until she got pregnant for the singer. Their relationship went viral when davido announced that he will be having a baby. This was few month after Chioma gave birth to Ifeanyi. They name the baby girl Hailey. Their relationship seems to be kept hidden.